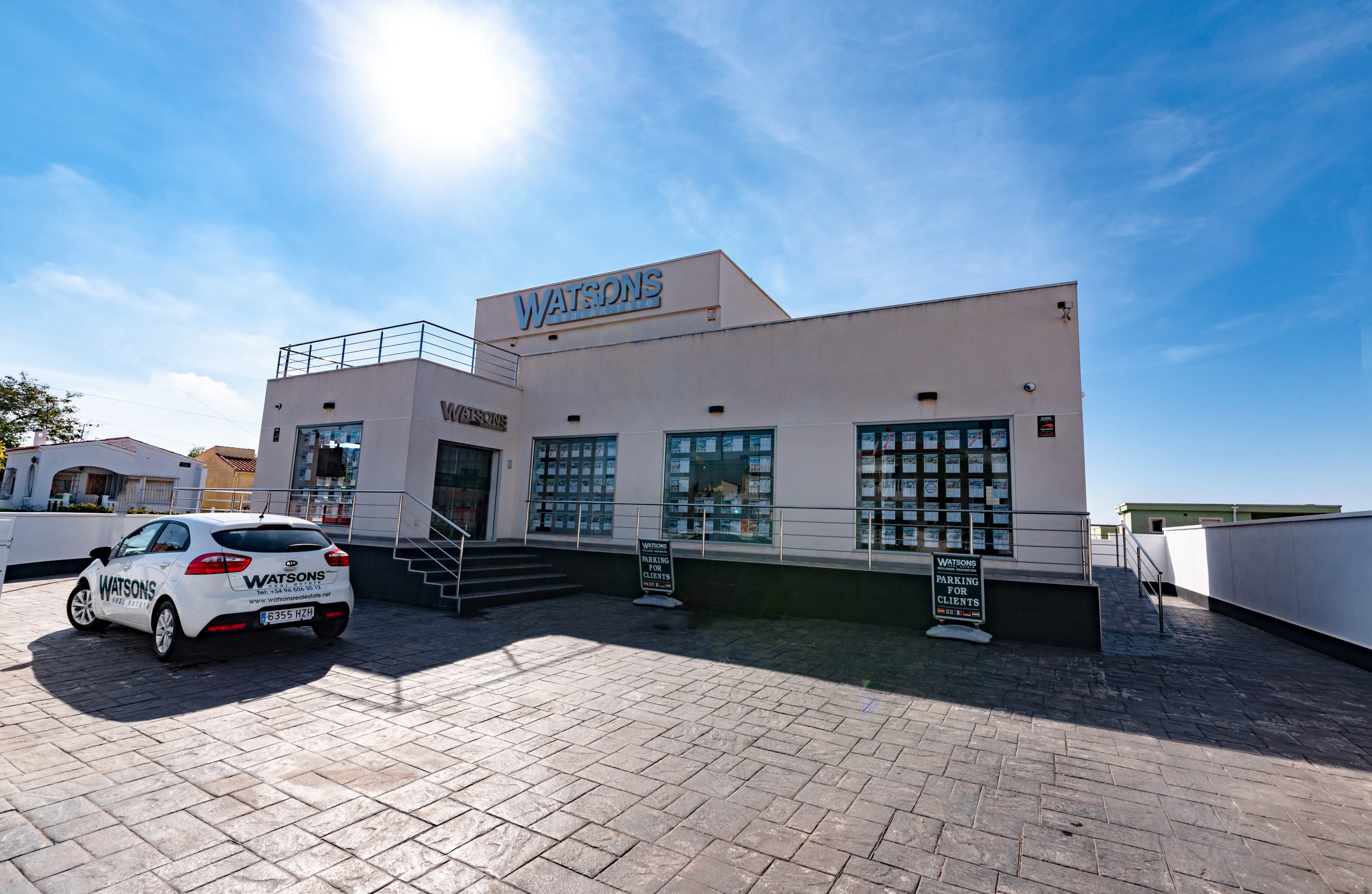 October 16, 2023
Exclusive Interview with Sofia Sánchez Watson from Watsons Real Estate in Costa Blanca
Exclusive interview with Sofia Sánchez Watsons from Watsons Real Estate. She shared insights about the company's journey in the Costa Blanca real estate market and their approach to working with clients. Let's dive in!
WORK IN COSTA BLANCA, BY WATSONS REAL ESTATE
Tell us about Watsons' experience and trajectory in the Costa Blanca real estate market…
Watsons Real Estate was established in 2005, but the team behind Watsons Real Estate has been operating in Costa Blanca since 1998 under the name Barclays Properties. So, even though Watsons emerged as a "name" in 2005, all their employees had already been working for Barclays Properties since the late '90s. As the director of Barclays & Watsons, we opened Barclays as the first international real estate agency in La Marina when there was only one specialized in the domestic market at the time. The intention was to tap into the international market, so our team was multilingual from the outset, with a European work mindset, primarily catering to English-speaking clients.
Which are the primary areas in Costa Blanca that Watsons specializes in?
Watsons and Barclays have witnessed the growth of the La Marina Urbanization, an area in which we specialize, having sold over 3,200 properties there. Some of these properties we've sold 4-5 times. We've seen it being built, growing, and evolving with our own eyes. Our expertise isn't limited to just La Marina; all the agents we've hired already had experience in the Costa Blanca real estate sector and have been living here for many years.
What types of properties are most in demand by clients in this region?
Most clients are looking to invest in a second residence, a vacation home with a private garden, pool, and two bedrooms , with easy access to amenities and closet o the beach.
REGISTRATION AND LEGALITY
The Valencian Community has recently implemented a new law requiring real estate agencies to be registered and legal. Could you explain why it's important for clients to work with a registered and legal agency?
This is something that is often overlooked but should be recognized for its importance. Since its inception, Barclays Properties registered not only as a real estate agency but also as as a conveyancing office, and Watsons Real Estate followed suit. We are, after all, dealing with substantial sums of money when selling houses in a country where historically many clients have found themselves in financial risk situations, lost money, or been deceived. Unfortunately, such situations occur, which is why the legal framework is crucial.
When handling reservation payments, only a registered agency is legally backed to do so. In case any issues arise, we have insurance coverage, which benefits the client as well. Moreover, when processing the entire legal buying and selling process, we are more than capable of ensuring a legal property transfer, which unfortunately is not always the case. The process has become more complex in recent years. Previously, the town hall/registry/notary didn't require as much documentation. Now, these authorities are more meticulous, and you need a registered coveyancing company or agency to handle this. There are many agencies without a physical office, working from home, where the same agent takes care of everything from administration and marketing to sales and legal matters. Today, it's impossible for one person to do everything "right" because the level of specialization required is very high due to market complexity in each area. Being with a registered agency ensures that you're legally supported, well advised, and have specialists working for you.
What sets Watsons and Barclays apart from other real estate agencies in the region in terms of legal compliance and registration?
We have a multidisciplinary team with specialists in each sector. We're not a "one-man band" but an entire team at your service, each specialized in a particular area, ensuring that every step of the property buying and selling process is handled by an expert. Additionally, we are registered, which is something that only a few agencies in the region can claim. This registration allows us to manage the legal aspects that many other agencies handle without a license.
GESTION SERVICES
What are the main management services that you can provide to property buyers in the region?
We take care of absolutely all the procedures. Those interested can contact us to discuss it further. Our services include conveyance service, NIE numbers, residence permits, opening bank accounts, arranging mortgages up to 80%, foreign currency exchange, habitation certificates, energy certificates, power of attorneys, wills, inheritance, non-resident tax returns, 3% capital gains tax refunds, architectural design services, planning, and town hall approvals, among much more.
RELATIONSHIP WITH BARCLAYS
Could you tell us about the collaboration between Watsons and Barclays in the Costa Blanca real estate market?
Watsons and Barclays are two sister companies. Internally, everyone works for both agencies. The only difference is that Watsons exclusively lists properties accessible only to Watsons and Barclays clients. In Barclays, we have properties listed with other agencies. Watsons and Barclays work hand in hand.
Contact details
C Amsterdam 2D, Urb La Marina, San Fulgencio, Alicante 03177
965 063 012
605 37 50 33
Contact Watsons Real Estate on Facebook, LinkedIn or Instagram