Heidi Gubbins Interior Design
Top Interior Design Trends for 2023 by Heidi Gubbins
From bold color choices to organic textures, here are the top interior design trends to watch out for in 2023.
Bold Colors: 2023 is all about breaking the norms and making a statement with bold and vivid color choices. From deep jewel tones to eye-catching neon hues, these bold colors are set to add energy and life to any space.
Natural Materials: In a world where sustainability is at the forefront of our minds, natural materials are making a comeback. From bamboo and rattan to stone and terrazzo, these organic textures bring warmth and comfort to any space.
Textured Walls: Textured walls are a great way to add depth and interest to any space. From plaster and concrete to wallpaper and grasscloth, textured walls are a trend that is here to stay.
Smart Technology: The integration of technology in the home is becoming increasingly important, and 2023 is no exception. From automated lighting to voice-activated assistants, smart technology is making home life easier and more convenient.
Multi-functional Furniture: With more people working from home, the need for multifunctional furniture has never been greater. From desks that double as dining tables to sofas that convert into beds, these pieces allow us to make the most of our limited space.
Maximalism: Minimalism has had its moment, but 2023 is all about embracing maximalism. From bold patterns and eclectic decor to mismatched furniture, this trend is all about embracing the joy of excess.
2023 is shaping up to be an exciting year for interior design. From sustainability to a rustic charm, these trends offer something for everyone. If you are looking for the best interior designer in Spain, check out her website here.
Design isn't just a job for Heidi, it's her passion and her philosophy. She approaches each project with a unique perspective, taking into account the architecture and character of the property to create a one-of-a-kind design that is truly reflective of its surroundings. It is not a one-size-fits-all formula, but an art form that she crafts with passion and expertise, resulting in a truly unique and beautiful space. 
                                          Beachside Residence by Heidi Gubbins – Residential Interior Design & Decor 
                                                                                          Restaurante Bongo Granada by Heidi Gubbins – Commercial Interior Design
These are just a few of the top interior design trends for 2023. Whether you prefer bold colors and statement pieces or natural materials and organic textures, there is something for everyone. As a winner of the "Best Luxury Interior Design Studio in 2021" in Costa del Sol, Heidi Gubbins is one of the top interior designers in Spain. Her passion for aesthetics, functionality, and detail, along with her approach to her work as both a professional and an artist, makes her the perfect designer to bring these trends to life in your home.
Services Provided by Heidi Gubbins Interior Design
Discover Unique and Customized Furniture Packages
Based in Costa del Sol, Martin and Laura at Your Home Styling have earned a stellar reputation for how much they commit to each client's home styling goals. Its multilingual team will be able to decipher exactly what your style, taste, and most importantly, budget needs are.
How Do the Packages Work?
If you've just bought your home on Costa del Sol, allow Your Home Styling to do the decorating for you. You can visit the showroom or give the team a call to contact one of its interior stylists. You will work with its expert team towards achieving your ideal interior, styled to your needs, and wishes. Get all your furniture delivered to its warehouse, and the team will ensure that everything is delivered and installed at once, ready to move in.
You can Visit the showroom
Monday – Friday 10:00 – 18:30
Saturday on appointment only
Address: Carretera de Mijas, KM 4.5, Centro Nordico,
Local 15, Mijas, 29650 Spain
Email: info@yourhomestyling.com
Renew your luxury villa this autumn with Your Home Styling
With the arrival of autumn, a unique opportunity presents itself to give your luxury villa in the Costa del Sol a fresh and renewed look. It's time to leave behind what no longer fits in your space and welcome a new chapter of comfort and style. And to do it in the best possible way, Your Home Styling is your perfect ally to renew your luxury villa. On their website, you will find a wide range of high-quality furniture and décor that will completely transform your home. Renew your luxury villa today!
Exploring your personal style and renew your luxury
At Your Home Styling, they understand that each luxury villa is unique and reflects the personality and style of its owners. That's why they offer a wide variety of furniture and décor options so you can find pieces that perfectly fit your taste and needs. Whether you're looking for a classic and elegant style or a modern and avant-garde design, you'll find everything you need to create the perfect atmosphere in your villa.
Visit the Showroom in the Costa del Sol
For those who want an even more immersive experience, Your Home Styling has a showroom in the Costa del Sol. Here, you can not only see and touch the furniture in person, but you can also experience its quality and design firsthand. Additionally, the team of experts will be delighted to advise and help you select pieces that suit your needs and space.
Quality and durability
Investing in high-quality furniture and décor is an investment in the future of your villa. At Your Home Styling, they take pride in offering products that are not only beautiful but also durable. You can be sure that each piece is designed to withstand the test of time and maintain its beauty and functionality for years.
Transform your space
This autumn, don't miss the opportunity to give your luxury villa in the Costa del Sol a fresh look. Whether you're looking to update your living room, transform your bedroom into a haven of tranquility, or bring life to your outdoor space, Your Home Styling has everything you need. Visit their website at www.yourhomestyling.com or schedule a visit to their showroom to discover the endless decoration possibilities that await you.
Renew your luxury villa. The change of season is the perfect time to do it and welcome a new era of comfort and style. With the help of Your Home Styling and their exceptional selection of furniture and décor, your villa will become a luxury oasis in the Costa del Sol. Don't miss this opportunity to transform your space and enjoy a home that truly reflects your style and personality. Discover everything that Your Home Styling has to offer and start your journey towards a renewed and spectacular villa!
Contact details
Address: Carretera Mijas, KM 4.5, Centro Nórdico, Local 15, Mijas, 2960 (Málaga)
Phone: (+34) 623 261 843
Email: info@yourhomestyling.com
DECK OUT YOUR HOME GYM WITH PREMIUM GEAR FROM HIGH END HOMES
Want to start building your own home gym? Find top-of-the-line home equipment by Pent Fitness at High End Homes in Marbella and you won't have any excuse to ditch a workout!
We all like to stay fit and lead a healthy lifestyle, and this is not only achieved by following a balanced diet, but also by following good habits and, above all, by staying active. To set up a gym at home, it is advisable to dedicate a specific space and adapt it to the needs of the exercises you want to carry out.
We may be emerging from the pandemic, but many of us are looking to remain cautious and stay at home when it comes to getting in a workout. For many, what started out of necessity has become a habit they have no intention of giving up.
While the advantages of a fitness centre are obvious, working out at home can go a long way towards making it easier to maintain a healthy routine. Investing in a home gym seems like a wise choice given the current circumstances.
Not only that, but the home equipment at High-End Homes in Marbella features a luxury home range for those who don't wish to have unsightly weights lying around.
PENT Fitness – Luxury Home Gym Equipment
The basis of any physical change is based on four main pillars: motivation, training, nutrition, and rest. Motivation is the key to a good workout; this will be the basis to encourage you to train at home.
And what better way to stay motivated than by having your own luxury home gym to work out in? PENT Fitness arguably has the most beautiful home gym equipment we've ever laid our eyes on. Offering lines of barbells, dumbbells, benches, medicine balls, kettlebells, boxing gear, and other accessories, it has a distinctively elegant, smooth finish to its equipment. Take a look for yourself:
Working in perfect harmony with modern machines and high-quality materials, PENT Fitness' design team is unmatched in terms of experience and craftsmanship. The company strives to give the look of the equipment an elegant and timeless feel, with a flawless curve, angle, and stainless steel finish. The equipment is made to please demanding customers, which is why the shape of the equipment is the result of months of intensive care and labour. The design incorporates oiled walnut to give a firm yet pleasant grip, which is also highly hygienic, and as a result, no harmful substances are passed onto the user as they sweat. PENT Fitness is aimed at those who wish to take their personal workout space to the next level. Whether it be for fitness enthusiasts, personal trainers wishing to upgrade their livelihood, or owners of luxury gyms and spas, PENT equipment effortlessly gives any gym space a glamorous, professional feel.
PENT Fitness equipment in High-End Homes, Marbella
Situated in Marbella, High-End Homes Based in Marbella, a luxury interior furniture store that provides chic and professional design services, as well as a personalised service. Featuring top of the line Scandinavian brands, the showroom is the brainchild of Norwegian designer Ann Sand.
How to incorporate Azurée Home Store's furniture in diverse interiors
Creating a harmonious and inviting living space often involves striking the perfect balance between rustic charm and contemporary elegance. Azurée Home Store in Javea, known for its exquisite collection of rustic style furniture, offers an exciting opportunity to blend the allure of the past with the innovation of the present.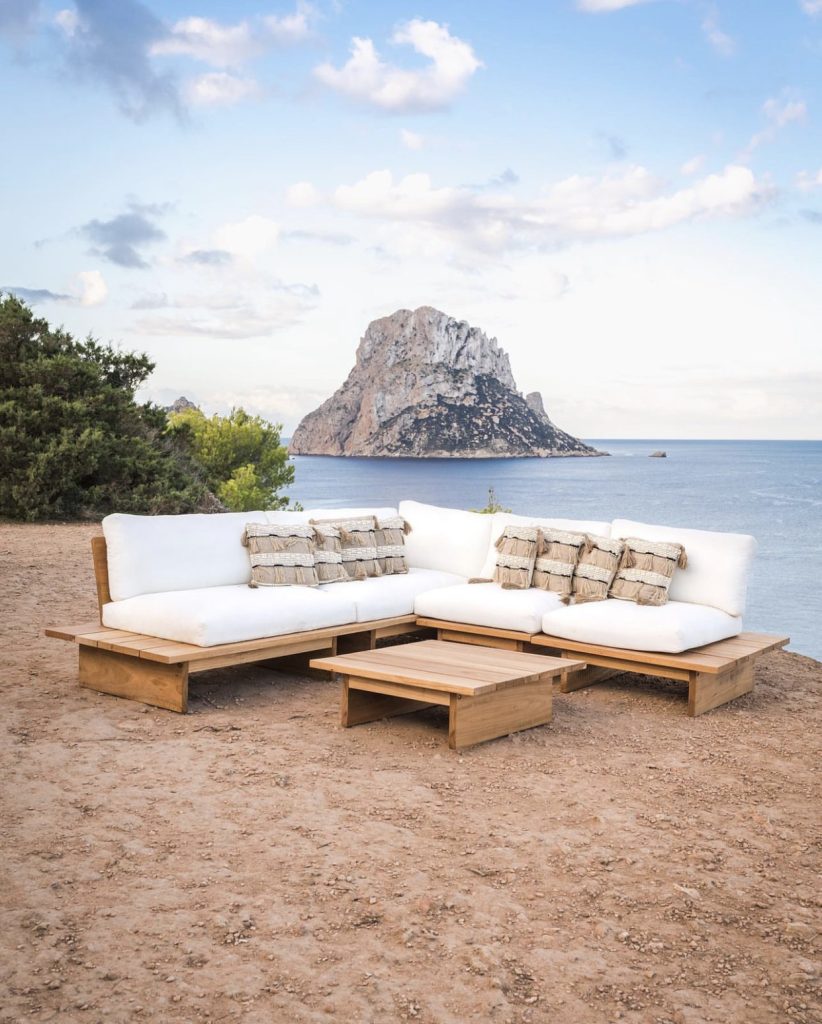 Let's explore design tips and inspiration on incorporating Azurée's rustic pieces into diverse interiors, seamlessly marrying the old world with the new.
Embrace the power of contrast:
One of the key principles of combining rustic and modern styles is to embrace contrast. Play with juxtaposition by pairing a weathered, reclaimed wood dining table from Azurée Home Store with sleek and minimalist chairs in neutral tones. The contrast between the natural textures and clean lines will create an eye-catching focal point in your dining area.
Harmonize colors and materials:
For a harmonious look, consider matching colors and materials that complement each other. Introduce Azurée's rustic wooden coffee table into a modern living room with metallic accents and plush, contemporary sofas. The warm, earthy tones of the wood will harmonize with the modern elements, creating a balanced and inviting atmosphere.
Incorporate different textures to add depth and character to your interiors. Combine rustic armchairs with modern geometric patterned cushions. This interplay of textures will create a visually captivating space that feels cozy and inviting.
Showcasing Art and decor:
Azurée Home Store's rustic furniture can serve as a stunning backdrop for showcasing contemporary art and unique decor pieces. Hang modern artwork on the walls above a rustic sideboard or display sleek sculptures on a reclaimed wood console table. This fusion of styles will elevate the aesthetic appeal of your space.
Modern lighting fixtures can beautifully accentuate Azurée's rustic furniture. Hang a sleek pendant light above a reclaimed wood dining table or sofá to highlight its natural beauty. Alternatively, place modern floor lamps beside a rustic bed frame to create a stylish contrast and ensure ample illumination.
Remember that when blending rustic and modern styles, less is often more. Choose a few key pieces from Azurée Home Store that truly speak to you and incorporate them strategically into your interiors. This way, the unique charm of each rustic piece can shine through without overwhelming the contemporary elements.
Greenery and natural elements:
Introducing indoor plants and natural elements is a wonderful way to bridge rustic and modern aesthetics. Pair Azurée's reclaimed wood pieces with potted greenery or display modern terrariums on rustic side tables. The blend of natural elements will create a refreshing and harmonious ambiance.
Blending rustic style furniture from this unique furniture store in Javea with contemporary and modern interiors can result in a visually stunning and inviting space. By embracing contrast, harmonizing colors, and mixing textures, you can achieve a balanced and captivating design. With thoughtful curation and careful attention to detail, your home will boast a unique charm that gracefully bridges the old and the new, embracing the best of both worlds.
Blending rustic style furniture from this unique furniture store in Javea with contemporary and modern interiors can result in a visually stunning and inviting space. By embracing contrast, harmonizing colors, and mixing textures, you can achieve a balanced and captivating design. With thoughtful curation and careful attention to detail, your home will boast a unique charm that gracefully bridges the old and the new, embracing the best of both worlds.
Contact details:
Carretera Gata, 83, 03730 Jávea, Alicante
+34 966 460 015
E-mail: info@azureejavea.com
Opening times:
Monday to Friday 10am to 6pm
Saturdays 10am to 2pm
Azurée Home Store: best furniture in the Costa Blanca
Azurée Home Store is the perfect place to search for unique pieces and create ambiance in your spaces. If you want to achieve a natural and elegant atmosphere, Azurée's furniture will surprise you.
The furniture you will find at Azurée Home Store comes from India, Indonesia, and China. These countries offer exotic pieces that are carefully selected by the Azurée team.
As you approach the showroom, you will see the wide variety of furniture and materials available to decorate your indoor and outdoor spaces. The Azurée team takes the time to advise and guide you when renovating your villa with innovative, rustic, and distinctively elegant furniture.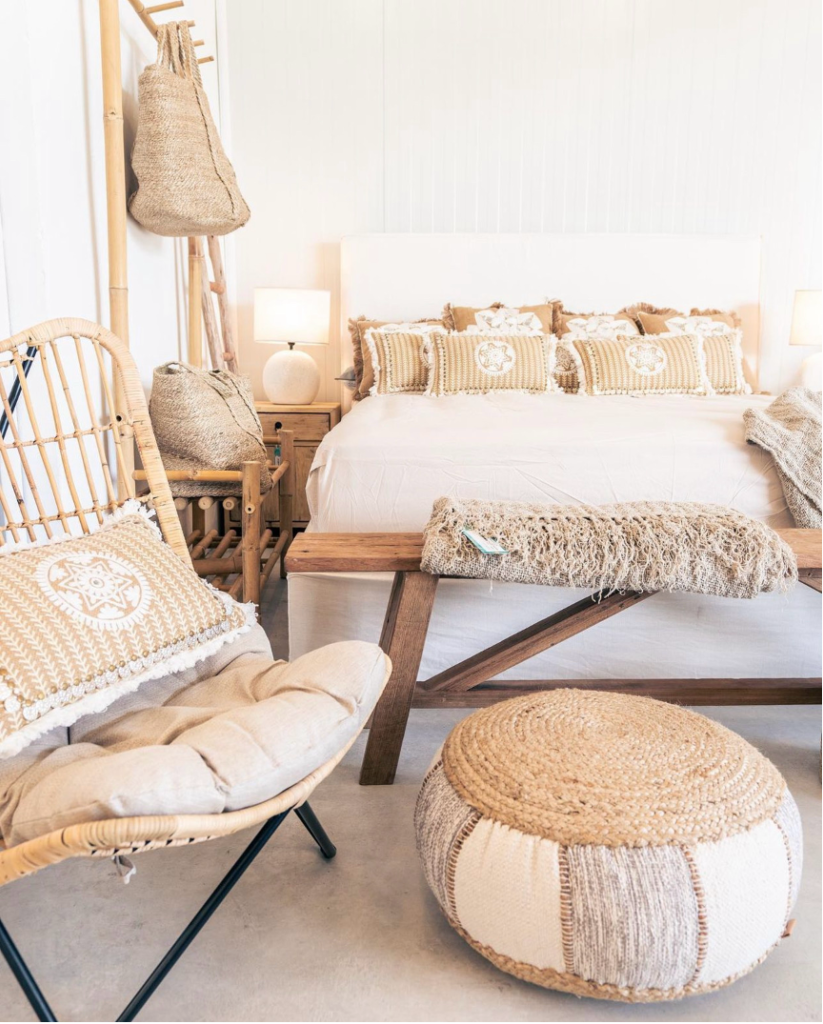 The rural style predominates in the brand's selected products, perfectly harmonizing with the natural surroundings of this region on the Costa Blanca. Sofas, dining tables, outdoor furniture, and accessories crafted from natural materials are featured.
VERSATILITY AND ELEGANCE
Sometimes, clients seek a more casual look, while others prefer a more formal one; however, Azurée will provide elegance in both cases. Velvet, upholstery, chandeliers, and rustic wood for a chillier ambiance.
The artisans who produce the furniture ensure that each piece has a perfect finish, withstands the test of time, and is visually appealing.
In addition to finding beautiful furniture, you can acquire a wide variety of decorative items such as cushions, plants, lamps, and other details that allow you to create colorful, textured, and natural environments.
Visit Azurée Home Store and let us know what you think!
Azurée Home Store Jávea
Carretera Gata, 83, 03730 Jávea, Alicante
+34 966 460 015
E-mail: info@azureejavea.com
Opening times:
Monday to Friday 10am to 6pm
Saturadys 10am to 2pm
Exploring Lasting Quality and Durability with Your Home Styling
In the heart of the sun-soaked Costa del Sol, where the sea kisses the shore and the sun paints a dreamy picture, you'll find a genuine treasure trove of design, quality, and enduring elegance. Your Home Styling, with its impressive showroom and a team of experts, stands out as a beacon of good taste and sophistication in the world of interior decoration. For those who call this region their home, whether for residence or vacation, Your Home Styling is synonymous with exceptional quality and a touch of Danish design magic.
Your Home Styling is not just another furniture store; it's a sanctuary for those who appreciate life's finer things. It's a place where the harmony of aesthetics and functionality effortlessly intertwines, creating a haven of comfort and style. At the core of what sets Your Home Styling apart are the carefully selected brands they offer: Bolia.com, FritzHansen.com, and Umage.com. These brands are revered not only for their beauty but for their unwavering commitment to quality and longevity.
Bolia.com
The name Bolia.com resonates with sophistication and contemporary charm. Each piece is a testament to meticulous craftsmanship, ensuring it captures not only your gaze but also withstands the test of time. With an eye for detail and a commitment to sustainability, Bolia.com infuses a touch of Nordic elegance into every corner of your home.
FritzHansen.com
Fritz Hansen, a name steeped in design history, needs no introduction. Their pieces are more than just furniture; they are statements of refined taste and timeless class. The enduring appeal of Fritz Hansen's creations lies in their ability to transcend trends and become cherished heirlooms in your home.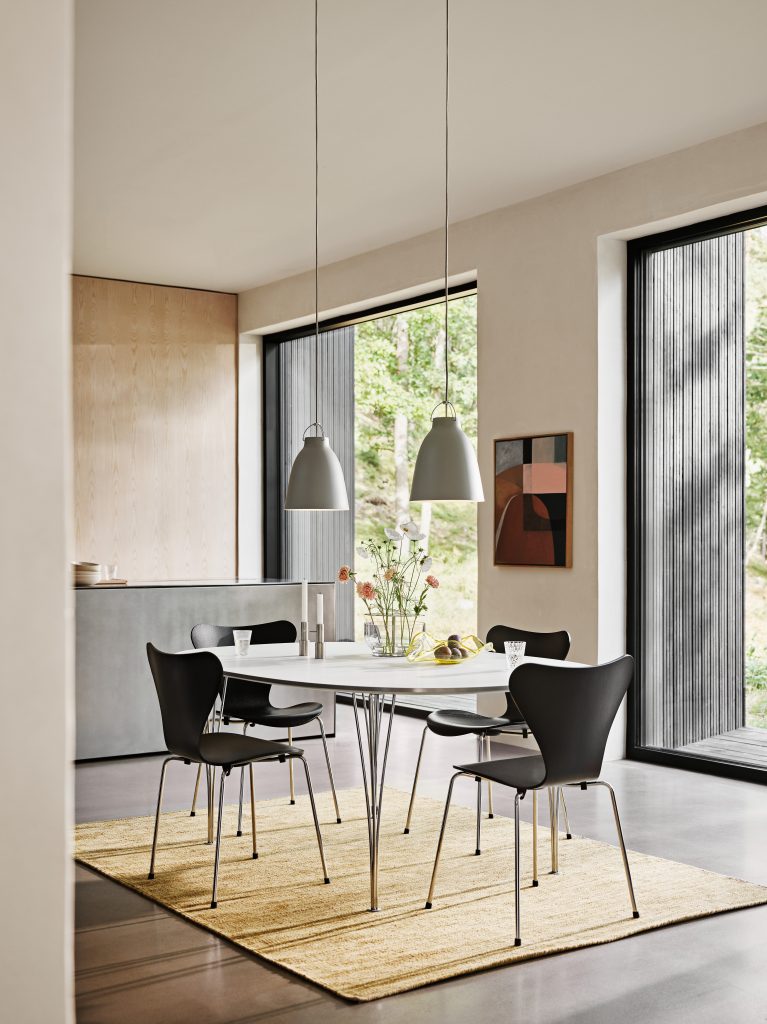 Umage.com
Umage, a brand synonymous with the Danish word for 'making an effort,' certainly lives up to its name. Their designs blend functionality with artistry, culminating in furniture that not only serves a purpose but elevates your living space. The durability of Umage.com's creations ensures they remain part of your life's story for years.
At Your Home Styling, the journey to elevate your living space begins in their meticulously designed showroom. Here, you're not just a visitor; you're an explorer of possibilities. Run your fingers over the smooth curves of a Fritz Hansen chair, marvel at the functional artistry of Bolia.com, and lose yourself in the captivating simplicity of Umage.com's lighting. The showroom is not just a place to view furniture; it's a place to experience it.
Your Home Styling's team of experts, with a passion for design and an understanding of the coastal lifestyle, are always at your service. They offer more than just advice; they offer inspiration. From choosing the right piece to creating a complete design concept for your space, their experience is your guide.
So, whether you're looking to transform your residence in the Costa del Sol into an oasis of sophistication or seeking to infuse your vacation home with timeless beauty, Your Home Styling is the destination. It's not just a showroom; it's a sanctuary of quality, durability, and design. It's an invitation to explore the beauty that awaits in your own home. Visit Your Home Styling today, and let your journey toward enduring elegance begin.
Contact details
Address: Carretera Mijas, KM 4.5, Centro Nórdico, Local 15, Mijas, 2960 (Málaga)
Phone: (+34) 623 261 843
Email: info@yourhomestyling.com
Instagram: https://www.instagram.com/explore/
Facebook: https://www.facebook.com/yourhomestyling
Add Your Heading Text Here