November 20, 2023
Introducing Coldwell Banker Solaris: The Ultimate Real Estate Experience in Javea
Coldwell Banker Solaris, a leading real estate company led by the esteemed Michel Lange with over 20 years of experience in the Costa Blanca North, is proud to announce the arrival of its new team, ready to revolutionize the industry with their unparalleled expertise and exceptional services. Coldwell Banker Solaris is set to redefine the way people buy and sell properties in the region.
With an impressive track record and extensive knowledge of the local real estate market, Q Michel Lange, as the managing director of Coldwell Banker Solaris, has built a reputation for his unwavering commitment to client satisfaction and his keen understanding of the ever-changing dynamics of the industry. Lange has assembled a dream team of professionals, each possessing unique skill sets that complement one another perfectly. The Coldwell Banker Solaris team, among other professionals who feel passion for this field, consists of an architect, an interior designer, and a social media manager, ensuring that every aspect of the real estate process is handled with the utmost care and attention to detail.
BEST SERVICE IN JÁVEA
Coldwell Banker Solaris understands the importance of exceptional service and is committed to going above and beyond to exceed their clients' expectations.
The team's expertise in architecture and interior design allows them to offer valuable insights and recommendations, transforming houses into homes that reflect their clients' unique tastes and preferences.
Furthermore, Coldwell Banker Solaris recognizes the significance of digital marketing in today's real estate landscape. With their dedicated social media manager, the company leverages the power of social platforms to showcase properties to a wider audience, maximizing exposure and increasing the chances of a swift and successful sale. "We are thrilled to introduce our new team and the unmatched services they bring to the table," said Q Michel Lange."Our goal is to provide a real estate experience like no other, offering personalized and comprehensive solutions that cannot be matched by other agents in the industry."
What truly sets Coldwell Banker Solaris apart is their multilingual team, capable of effectively communicating in Spanish, French, English, Dutch, German, Polish, and Russian. This linguistic diversity enables the company to cater to a wide range of clients, both local and international, ensuring that language barriers are never a hindrance in the pursuit of finding the perfect property.
As an exclusive magazine catering to individuals seeking the best of what Spain has to offer, Spain Life Exclusive is the perfect platform to share the exciting news of Coldwell Banker Solaris' new team and their exceptional services.
For more information about Coldwell Banker Solaris and the extensive range of services they provide, please visit their website at https://www.coldwellbanker.es/en/solaris
UNVEILING OUR REAL ESTATE DREAM TEAM
Q MICHEL LANGE
Michel is the Managing Director of the Coldwell Banker Solaris and has a great knowledge of the real estate and rental market, as well as a deep understanding of people. He is Belgian-Korean and moved to Jávea in 2000. After many years working in the real estate industry, Michel found the perfect way to grow and expand his business in 2023, when he had the opportunity to join Coldwell Banker® opening the office in Jávea, Costa Blanca a perfect place to learn and develop a successful career. Michel has exceptional skills in negotiation, communication, and organization, strengths that will undoubtedly be able to overcome any challenge and achieve excellent results for his clients. He speaks French, English and Spanish.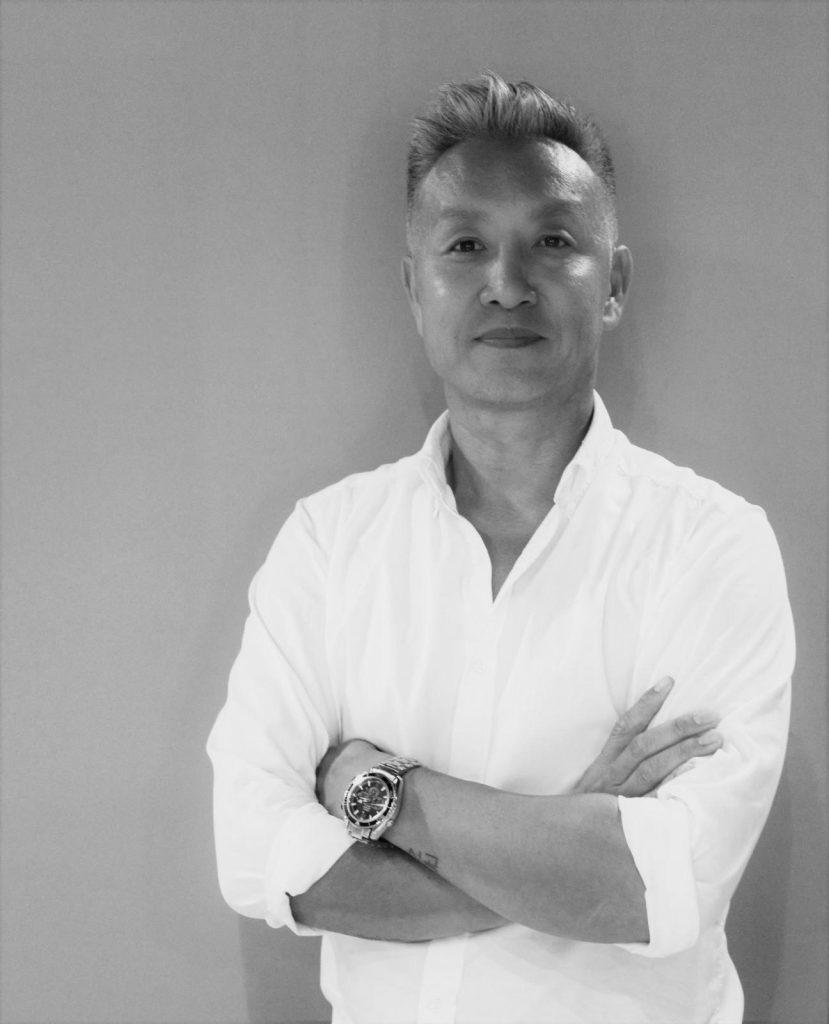 Q MICHEL LANGE
WICHER VAN DEN BOSCH
Having worked in architecture and construction for more than two decades, this architect and former project manager is known to be a reliable and creative business partner. His ongoing quest for quality in architecture and building, is now expanded to the search of properties for his clients. Quality and reliability in person, with a lot of experience and know-how in matter, make him your perfect helper when planning to buy and build or renovate. He speaks Dutch, English and Spanish.
WICHER VAN DEN BOSCH
CRISTINA GARCÍA
A native of Madrid, she has lived in Ibiza for 30 years and knows the island and its corners very well. With well-established contacts, she can be the key for those investors looking for exceptionality in one of the best places in the magical Pitiusa Island. She speaks Spanish and English.
CRISTINA GARCÍA
EKON VAN AKKER
Ekon is a dedicated real estate agent from the Netherlands with a strong passion for helping people find their dream homes. His It's consolidated knowledge of marketing tools pushes Coldwell Banker to expand and make its exclusive properties and services available to a broader audience, making the chances of success increase exponentially. He speaks perfect Dutch, German, English and Spanish.
EKON VAN AKKER
ELKA MICHNOWSKA
Form Poland and with a solid experience in customer relations in every role of her life, she is committed to helping people make their dreams come true. Always willing to assist them, for her, dedicated attention to the maximum is a top priority and essential for building a strong foundation of trust. This dedication is the greatest inspiration of all, and it is the recognition and appreciation she receives from her clients that she considers the secret to her success. She speaks Polish, English and Spanish.
ELKA MICHNOWSKA
FRANÇOIS CARDON
François resides between Paris and Jávea and throughout his professional career, customer satisfaction has always been his first objective. With excellent listening skills, he knows how to understand the expectations of his client (who is not a person but often a family) and have constructive discussions to offer properties that will appeal to them. The relationship of trust thus established, François supports his client during the legal purchasing procedures but also for those of his integration into the Spanish and local ecosystem. He speaks French, English and Spanish.
FRANÇOIS CARDON
NATALIA TARASENKO
Dedicated to delivering an individualized experience to each client, Natalia values the precious resources of time and attention. With over 15 years of expertise in the real estate industry, she has served as a home improvement assistant and approaches each new task with unwavering attention and respect. Recognizing that the client's trust is paramount, she finds immense satisfaction in the return of clients—an indication that they not only trust but also appreciate her professional qualities. Your journey in real estate is not just a transaction; it's an investment in trust, and Natalia is here to ensure that investment pays off with dedicated attention and unwavering professionalism. She speaks Russian, English and Spanish.
NATALIA TARASENKO
What else will you find at Coldwell Banker Solaris?
• Property price control
• Property image quality
• Enhanced property exposure
• Customized marketing strategy
• Reduced selling time
• Increased transaction security
• Setting the property price at market value
• Home staging
• Professional photography, video and drone
• 3000 offices in 40 countries
• More than 100.000 Real estate advisors
These added services come at no cost and will turn the buying and selling process into a comfortable experience where you won't have to worry about a thing. Coldwell Banker Solaris is your right-hand partner.
Contact details:
Q Michel Lange
Managing Director
Coldwell Banker Solaris