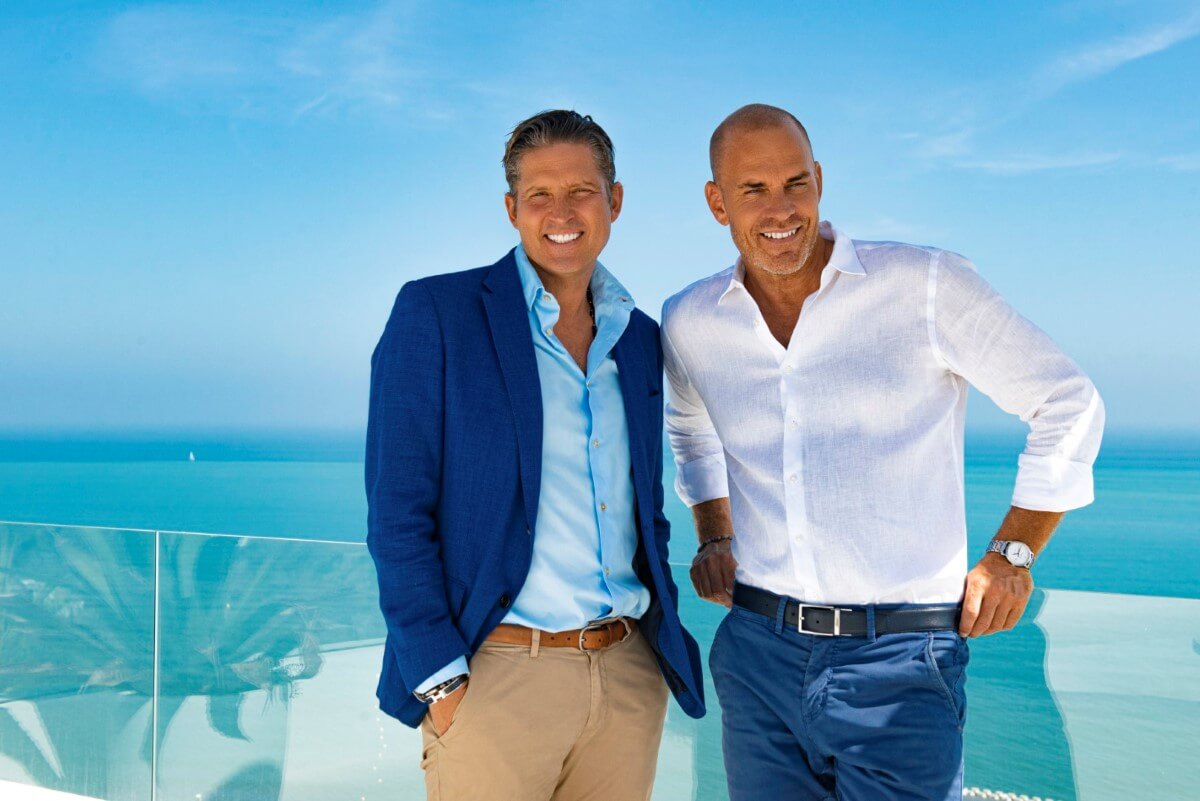 May 3, 2023
Mojo Estates: It's All About Your Mojo
Mojo Estates, a comprehensive real estate concept founded in 2017 by Per Mønsted and Jacob Johansen, is shaping the Andalusian real estate market with a customer-centric and strategy-driven approach. Through the House of Mojo, which includes branches such as Mojo Estates, Mojo Capitals, Mojo Invest, Mojo Rentals and Mojo Sharing, they offer a range of services to help you find the right property on the Costa del Sol and make your real-estate investments debut.
At the heart of Mojo Estates is the concept of Mojo, which simply stands for the quality of life and the state of being the best version of yourself. Mojo is a personal magnetism, a drive, a magical spell based on your approach to life, enjoying the moment, enjoying life, radiating good vibes and uplifting those around you. And that's the core thought of Per and Jacob when creating Mojo: making all people they meet around them feel happy. It's not just about the property you buy, but about the new lifestyle you embrace when you become part of the Costa del Sol community.
Mojo 360: The full cycle and the Future of Marbella Real Estate
Mojo 360 is an innovative platform that offers a comprehensive real estate solution designed to enhance your experience before, during and after the sale of the property. Finding a nice home on the Costa del Sol is easy, but the real challenge is figuring out how to proceed with financing, location, due diligence, deeds, and rental income.
Mojo 360 offers a 360-degree view of the real estate market, personalised attention from a dedicated team of experts, and a range of services that streamline the process of buying as well as managing properties. Mojo Estates is the only broker on the Costa del Sol that offers a buyer's broker service, access to all homes for sale, and legal assistance to home maintenance services to ensure everything is in order.
With Mojo 360, clients can be confident that they have access to all the resources they need to make informed decisions and manage their homes on the Costa del Sol completely free of stress.
Mojo Sharing
The fact that everyone has the right to enjoy that positive, mediterranean lifestyle and find their own mojo also underlies the House of Mojo's vision. At the forefront of its real estate innovative concepts, they created Mojo Sharing.
Mojo Sharing offers a new way of owning a holiday home on the Costa del Sol. By sharing the ownership with other investors, you can enjoy the benefits of owning a luxurious property without the high costs and maintenance expenses that come with sole ownership. Unlike traditional timeshares, Mojo Sharing gives you true ownership of 12.5% of the property, meaning you can use it for six weeks and three days each year, and even rent it out through Mojo Rentals during the weeks you cannot use it.
The rotation system ensures fair use for all owners, and you can sell your shares based on the market price. With 80% financing available and easy buying options, Mojo Sharing makes owning a holiday home on the Costa del Sol accessible to more people.
In summary, Mojo is a forward-thinking real estate company that is constantly striving to improve its offerings and provide exceptional service to people. With its expansion plans and focus on innovation, the House of Mojo is poised to be a major player in the Costa del Sol real estate market for years to come.
Contact Mojo today,
Instagram:@mojoestates
(+34) 951 774 547   (+45) 427 229 16
info@mojoestates.com