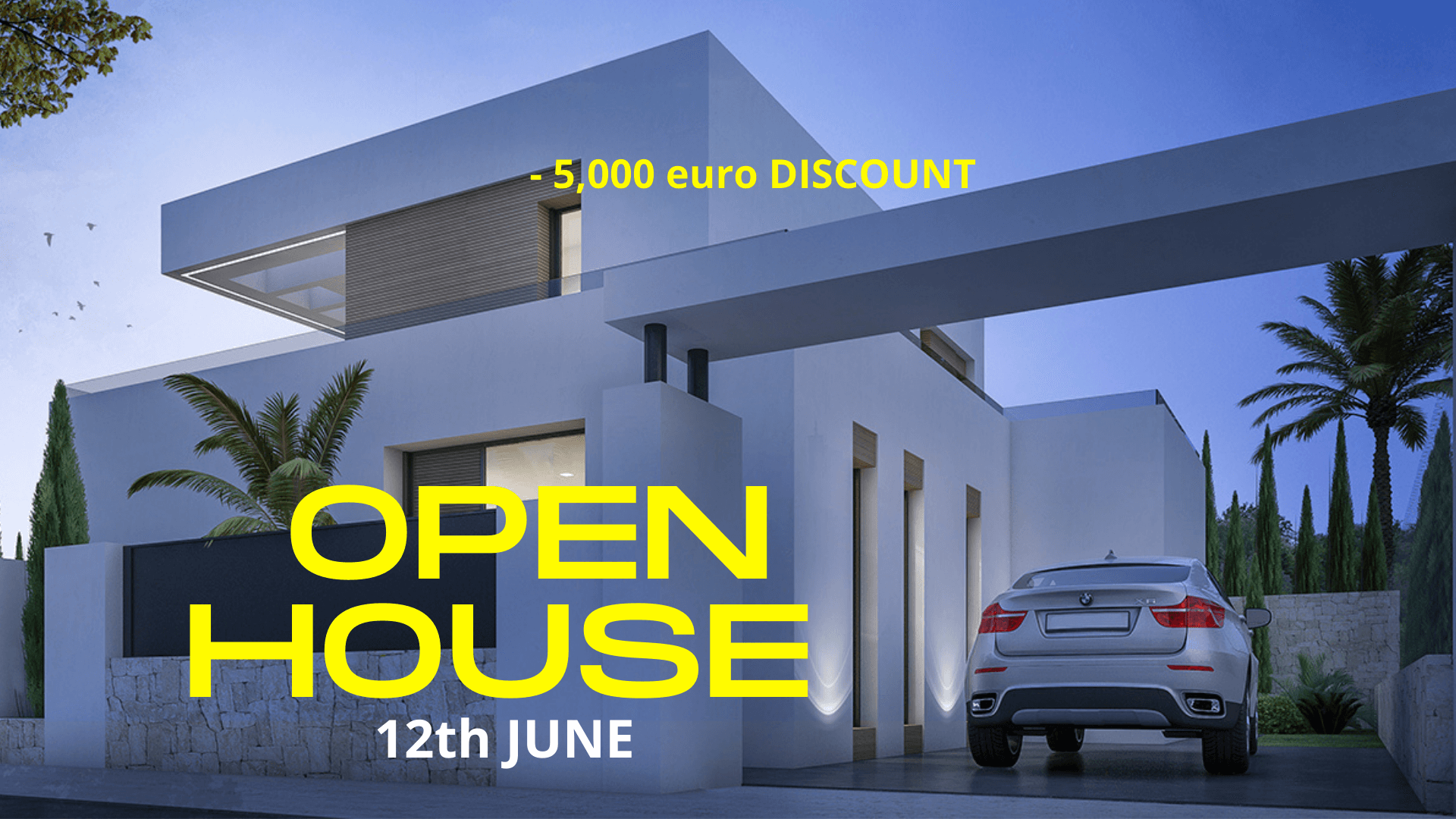 June 8, 2021
Check out these 5-Stars bargain villas at the Open House on 12th June
You are invited to the Open House event on the 12th of June of this exclusive villa's development.
Just a few weeks ago we introduced you to the exclusive villas of the successful developer San Juan Development in Denia. Well, we bring you excellent news for those of you who may be interested in acquiring a luxury villa with all the amenities available but at an affordable price.
There will be an OPEN HOUSE on the 12th of June so that you get to know in detail these magnificent villas with all the finishes, the beautiful area in which they are located and not only that, during one week you have the opportunity to acquire one of these two villas with a 5,000-euro discount.
Just read on.
For those of you who missed our first article, let us put you in the picture. This amazing project consists of a beautiful and quiet residential of twenty private plots, all new construction in an exclusive area of Denia, where you not only have access to everything you need but also is located in a unique setting overlooking the beautiful Montgo mountains, the jewel of Denia scenery, and just 5 minutes from the beach. Ideal for all year round living as it is close to shops, schools, the Nautical Club, the beach… only 900 meters from the center of Denia.
All plots have a private garden, swimming pool, and garage which form beautiful design villas in a privileged setting where you can truly experience the Mediterranean lifestyle.
Following the success of this project since its inception, most of the villas have been sold and there are only two left. Both are new construction, built on two floors and they have two bedrooms with bathroom en suite, toilet, living room with a large open kitchen, and large terraces facing east/ west. The upper floor is accessed by a lovely staircase, where there is a very large bedroom with spacious wardrobes and en suite bathroom, as well as large terraces overlooking the wonderful mountains.
Both have all the complete equipment installed in each house, with all Bosch appliances in the kitchen, air conditioning ducts, lights installed, automatic doors, automatic irrigation… Plus, they also provide garden and pool maintenance for six months after you move in.
And if you still think that this is not within your reach, we are sure that you will be very surprised by its price.
JOIN THE OPEN HOUSE EVENT HERE
Contact us today without obligation.
Don't think twice, there are only two plots left to complete this beautiful community where you can live the authentic Mediterranean lifestyle.
Contact details:
San Juan Development (Denia)
Email: info@arenapro.es
Phone: +34 966 430 574